Karyn Garvin
Dog Behaviorist,
Trainer, Author & Speaker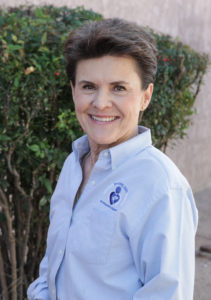 Currently I live just outside of Tucson, Arizona on 15 acres of very private land.  I have created my perfect writer's retreat (with God's help, of course).   At this point in my life, following my heart means that I know I have at least two more books inside me that I need to bring into fruition.  I believe that these two books will help make the dog training industry a better place.
_______________________
There are only a handful of people who have been training dogs professionally for as long as I have. "Professionally" is the key word here. This has been my livelihood, working at it full time since 1978. I was a professional dog trainer before it was even known as, or considered, a profession.
As a young child, I moved with my family from Iowa to India, where I was deeply affected as I experienced the harsh realities and living conditions of that country. I was left with a burning desire to help others, and to make a difference in the world. Those experiences, along with my college studies in behavior modification, have contributed to making me the trainer I am today.
Much of what drives me is my commitment to saving pets' lives. Too many dogs and cats are relinquished because of behavioral issues that were not dealt with effectively by their owners. I have discovered numerous opportunities to be instrumental in the field of pet training through my own inventive solutions. A fundamental way in which I measure my own success is by identifying needs and filling them.
I found just such an opportunity on September 4, 1993 when I was called to a client's home to help with a 13-year-old male poodle that had been marking in the house his entire life. What I discovered was that all the traditional methods of managing a male dog that marks would not work here. This dog had containment phobia, which meant that restricting his area to a crate or a small room had even more grave consequences for the owner. The owner's wife had given up on trying years ago;  it was her new husband who came up with the idea of calling a dog trainer.
I remember the very moment that the new solution came to me. I was sitting at the customer's kitchen table and asking the universe … "God, what am I supposed to tell these people?" …  It was then that the idea flashed into my mind.  In order to continue giving the dog the freedom to move around in the house, he would need to be diapered. Even this 13-year-old poodle was managed quickly and changed his troubling behavior after peeing in his diaper only three times.
I then went on to create the first professionally retailed diaper for male dogs, the MarkOut® Wrap, and wrote the training manual, MarkOut® Marking.
Today, diapering a dog is a well-known training method in the dog training world!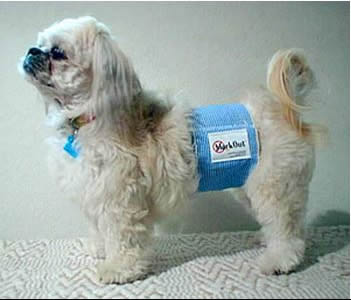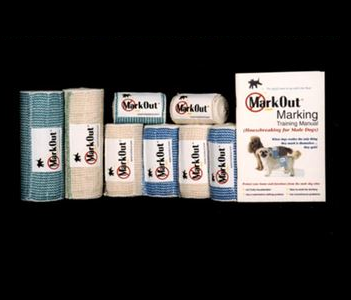 In 1998 I expanded my dog training business to include the Invisible Fence® Brand solution and became a dealer for Southern Arizona.

As I grew familiar with the standard training procedure used by Invisible Fence® Brand dealers, I found a need for a better way of training. Once I had developed, tried and tested my new method of training dogs and cats, I shared it through the Invisible Fence® Brand network. They adopted the new method of training, known as the Perfect Start™ Method, which is now used by dealers across the United States. I was also fundamental in authoring the original Perfect Start™ training manual.
Soon after opening my Invisible Fence® Brand dealership I discovered another need. As a dealer, I found that my business was servicing more "Houdini" dogs than I had ever encountered as a dog trainer. Owners, looking for solutions to keep their escape artists from breaking out of crates as well as from going over and under fences, often contact a pet containment business like the Invisible Fence® Brand for solutions. While a pet containment system can be part of the solution, dealers and dog owners still needed to understand the dog's condition thoroughly in order to manage its behavior.
It was then that I first coined the term "containment phobia" and created the distinction between containment phobia and separation anxiety. My article was first published in the Invisible Fence® Brand Dog's Life Newsletter in 2003. It was later published in the International Association for Canine Professionals' "Safe Hands Journal" and was an important advancement in the treatment for containment-phobic dogs.
To this day, containment phobia is still the most misdiagnosed condition in the dog training and veterinary community. I have created educational materials to help dog owners and other professionals understand the condition better.
As an entrepreneur, I continued to grow my Tucson-based business. Garvin's Pet Plaza represented an integrated group of businesses, each one offering unique solutions to create harmony between people and their pets.
In addition to my Invisible Fence® dealership, the business included:

In 2007, Garvin's Pet Plaza, with approximately 15 employees, attained a gross revenue of around $975,000. 
AND THEN 2008 HAPPENED … everything changed!
By December of 2012 it was clear to me that even after years of never having paid one bill late, bankruptcy was the only solution to get out from under the business debt.  All the former businesses were closed.  I downsized the space I was leasing yet remained at the same business plaza location.
In January of 2013, Garvin's "Divine Dog" Training became the official name of my new dog training business.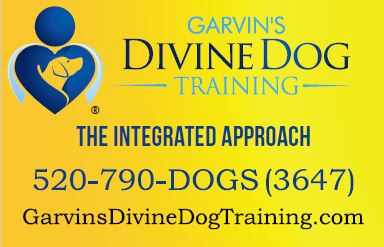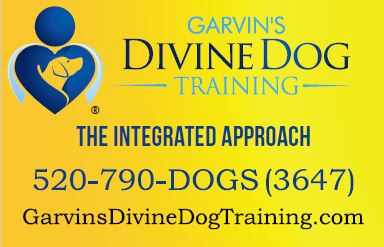 As the only employee, I no longer had to speak and teach in a manner that would always be consistent with my training staff.  
I was free to be myself and teach from my heart.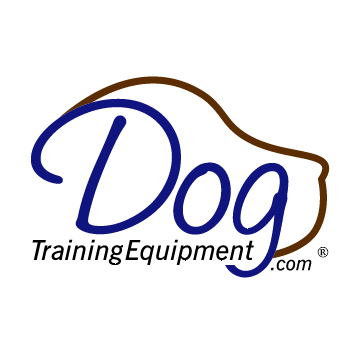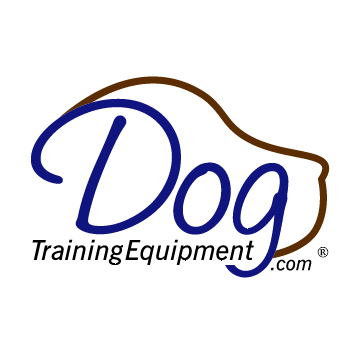 Was originally an online store, which launched May 2013.
This website is now evolving into a FREE LIBRARY to help dog owners choose the right dog training equipment for their dog.
  
Was originally an online store, which launched May 2013.  This website is now evolving into a FREE LIBRARY to help dog owners choose the right dog training equipment for their dog.
  
After three years of working by myself and sharing Divine Dog Training: The Integrated Approach with my clients …
2016 Happened … everything changed again!
It Became Clear to Me
I remember the first moment I felt that little tapping on my shoulder saying, "Wake up … you're in for a change."  It was during the month of April, while I was teaching a group class at my training facility.  As I neared this class's graduation, I got choked up.  But what was I choked up about?  This kept happening, and it happened in a few different classes.  How strange!!!
I could not even count how many classes I have graduated over my 39 years, and I had never felt choked up before. I asked myself, "What is this about? Why am I choked up?"  Instantly I knew the answer.  This feeling of being choked up is how it feels when you're supposed to say goodbye.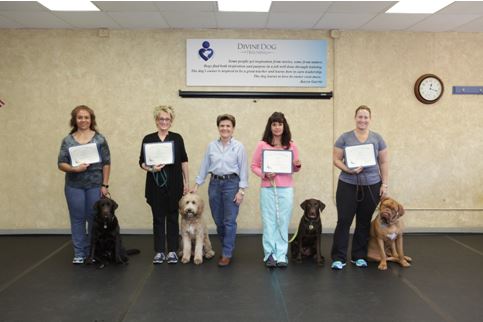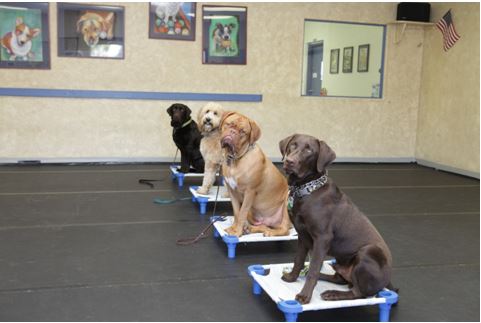 My OTHER self quickly chimed in and said, "WHAT???  You can't do that!!!"                                              
FEAR showed itself, and it argued with me for weeks.
But I knew … I knew in that very first bizarre moment that this was a guttural knowing.  And that no matter how scary, I knew I had to do the right thing if I wanted to continue to grow.
Closed My Brick and Mortar Location
So, it's one thing to have a bizarre knowing, but it's another thing to do something about it. 
Step 1: Set a date.  
On June 15 I took the first step and sent my landlord a letter stating that I would not be renewing my lease – after 18 years.  Just sending that letter was a terrifying act of commitment.  My lease was coming up on October 31, 2016, which gave me plenty of time to conclude business as usual.
Step 2: Do everything else that you need to do to make it happen. 
There was an almost endless list of things to do.  But the hardest thing, the thing that took the most courage, was saying goodbye to a period in my life that I loved. 
This included showing up day after day during the actual move and being choked up about how hard it was to say goodbye to that building.  That building, which I took from being a very sterile, commercial environment, had become a home for my clients and their dogs.
I loved that location. I had everything set up just the way I needed it in order to provide an amazing service to my clients.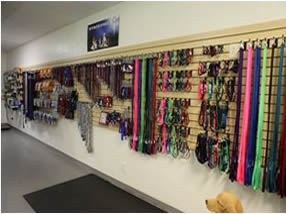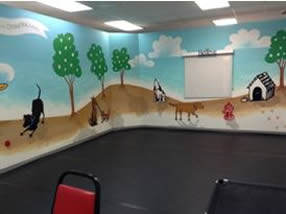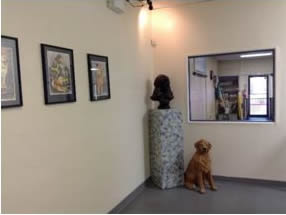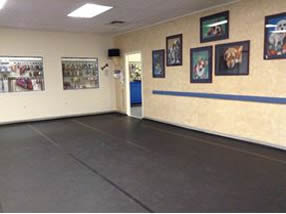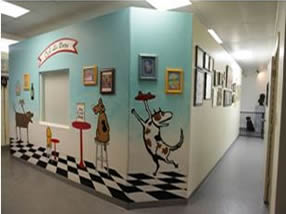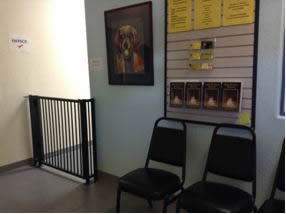 But through the tears, and through the loss of leaving what I had loved for the last 18 years, I never questioned what I knew inside.
Step 3: Move on.
Knowing that I was following my heart's direction, I knew that everything would be okay.
Which leads me to where I am currently.